---
The conference will be hosted by Rob Hailstone CEO of Bold Legal Group. Hailstone is arguably one of the best known figures in the residential conveyancing sector, he has over 40 years' experience in the industry and sits on a range of advisory panels, including those initiated by the Ministry of Housing, Communities and Local Government to develop plans to reform the house buying process.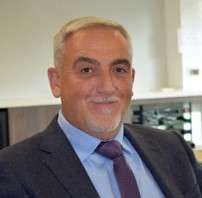 Hailstone says...
  "The conveyancing process will evolve and change throughout 2019.
  Busy property lawyers need to know what is going on and have a say because any changes will affect their livelihoods. 
  The conference will give them the opportunity to listen to and quiz those that will be implementing and making those changes. 
  We want to make sure content on the day is as topical as possible so we're developing the agenda over the coming months.
  This will ensure that all subject matters are the most up to date and relevant in October.
  Here are some of the topics we'll focus on."
• HM Land Registry and the profession's responsibilities in the land registration process'
• The progress of the possible introduction of Reservation Agreements.
• The success of introducing more referral fee transparency (via estate agents) and whether or not a full referral fee ban is likely. 
• The new Code for Completion – Six months on! 
• Bringing the sale/conveyancing process forward and Property Log Books 
The conference will be followed by the most prestigious awards in the conveyancing sector – The ESTAS Conveyancer Awards sponsored by SearchFlow. The awards will be hosted by ESTAS brand ambassador and the nation's favourite property expert Phil Spencer who will announce the winners in front of 400 of the UK's foremost property lawyers.
Bold Legal LIVE! and The ESTAS Conveyancer Awards will take place on Friday 18th October at the Grosvenor House London.
Tickets are available from £80 per person.
For further information contact [email protected]